AI-enabled Contract Management Suite "LegalForce Cabinet" Adopted by over 450 Customers
LegalForce, Inc. is pleased to announce that more than 450 customers excluding trial customers have implemented its AI-enabled Contract Management Suite "LegalForce Cabinet" as of June 2022.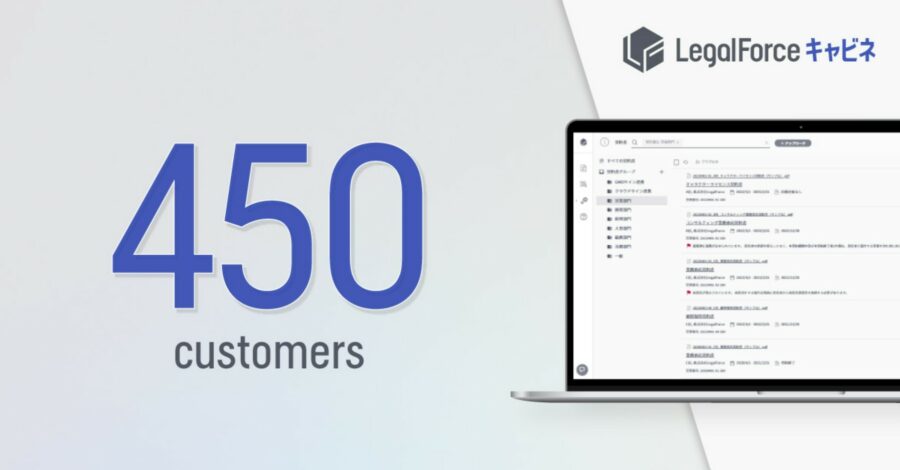 By just uploading contracts to "LegalForce Cabinet", a proprietary AI automatically extracts key information such as title, party name, and contract term, creating an all-in-one database on cloud so that users can instantly find contracts or terms they need. Moreover, automatic renewal management function prevents unintended contract cancellation due to non-renewal and unnecessary continuation of contracts.
Embraced by more than 450 customers.
Since its launch in January 2021, "LegalForce Cabine" has grown to be used by more than 450 companies with paid contracts in about 18 months. As a contract becomes legally binding only after it is executed, the business is exposed to risks that were overlooked prior to signing or risks associated with unfavorable terms embeded in the contract. In order to protect and increase enterprise value, the rights and obligations stipulated in contracts must be managed and strategically utilized.
We will continue to develop and provide software that improves the quality and efficiency of corporate legal operations by leveraging cutting-edge technology and legal insights so that through the use of "LegalForce Cabinet," we can build a contract management system that enhances business.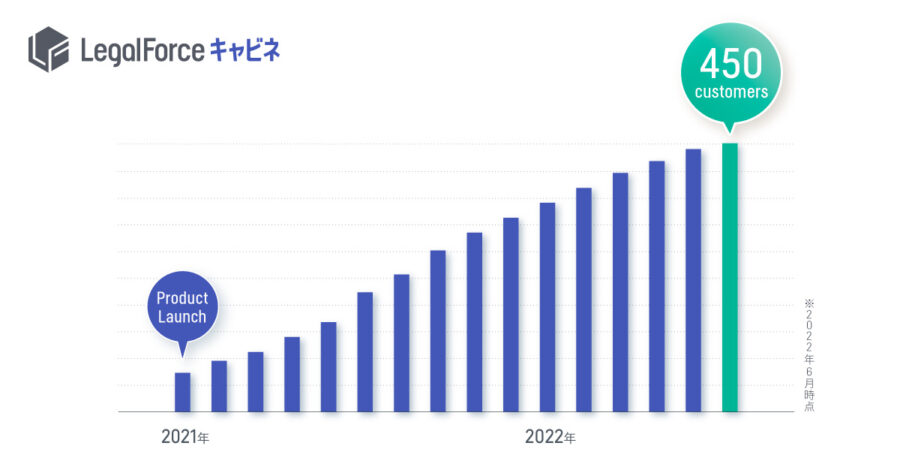 | | |
| --- | --- |
| Risk flag function | A function allows users to flag contracts uploaded to "LegalForce Cabinet" that contain contract risks. |
| Text search in tables in contracts | A function that allows you to search for texts even in tables within a contract. |
| Contract type classification | A function that allows you to search for contracts by contract type. You can narrow down contracts by specifying the type of contract from the database. |